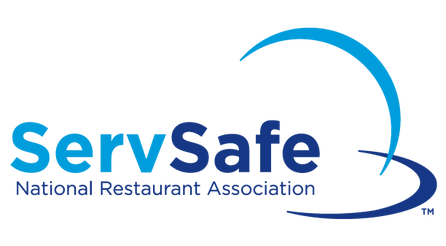 Registered ServSafe Proctor & Certified ServSafe Instructor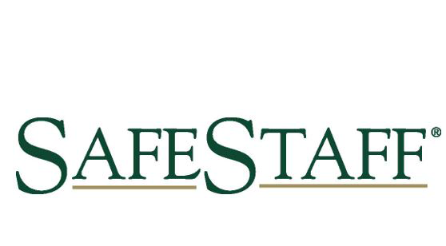 Florida SafeStaff Food Handlers books used for this training.
Who Is TSC Associates?
We are a consulting firm specializing in training and risk management for the hospitality industry. Our priority is to teach food safety for your company's protection and longevity by providing training that not only meets state requirements but also conveys the knowledge and tools necessary to operate a safe and inviting food service establishment.
In Florida, TSC Associates provides the Florida SafeStaff Food Handlers Training Program approved by the DBPR. The program includes instruction on food safety and sanitation, personal hygiene, cross-contamination, time and temperature control, foodborne illnesses, and proper vermin control. We also offer Food Manager Certification courses, as well as TIPS and ServSafe Alcohol courses.
What We Offer (Florida SafeStaff®—Approved by State)
In Florida, all food service employees must be trained in proper food handling and hygiene practices. TSC Associates LLC offers Florida SafeStaff Food Handler Training, an approved program by the DBPR. Florida SafeStaff provides food service employees with the knowledge and understanding necessary to handle food safely and comply with Florida regulations. This comprehensive course covers five key areas: personal hygiene, cross-contamination and allergens, time and temperature control, foodborne illnesses, and proper vermin control. The course also includes a 40-question assessment to measure the employee's knowledge and understanding of food safety.
Our mission is to provide top-quality training that meets or exceeds Florida's state requirements and ensure your establishment has the resources to operate in a legally safe space. We believe in empowering our students with the latest materials and information available.
Who Can Teach This Class?
In the state of Florida, every food employee in a DBPR licensed food service establishment must complete Food Handler training.
TSC Associates is an approved provider of Florida SafeStaff Food Handler Training. We offer several options when it comes to registering your staff. In Florida, SafeStaff Food Handler Training can be taught by a Certified Food Protection Manager (CFPM). If you hold a valid Food Protection Manager Certification and want to train your staff yourself, we can provide the books and materials. Alternatively, we can come to your business and train your employees for you. Whichever option you choose, TSC Associates will provide exceptional service and make sure that you have the materials needed to stay in compliance.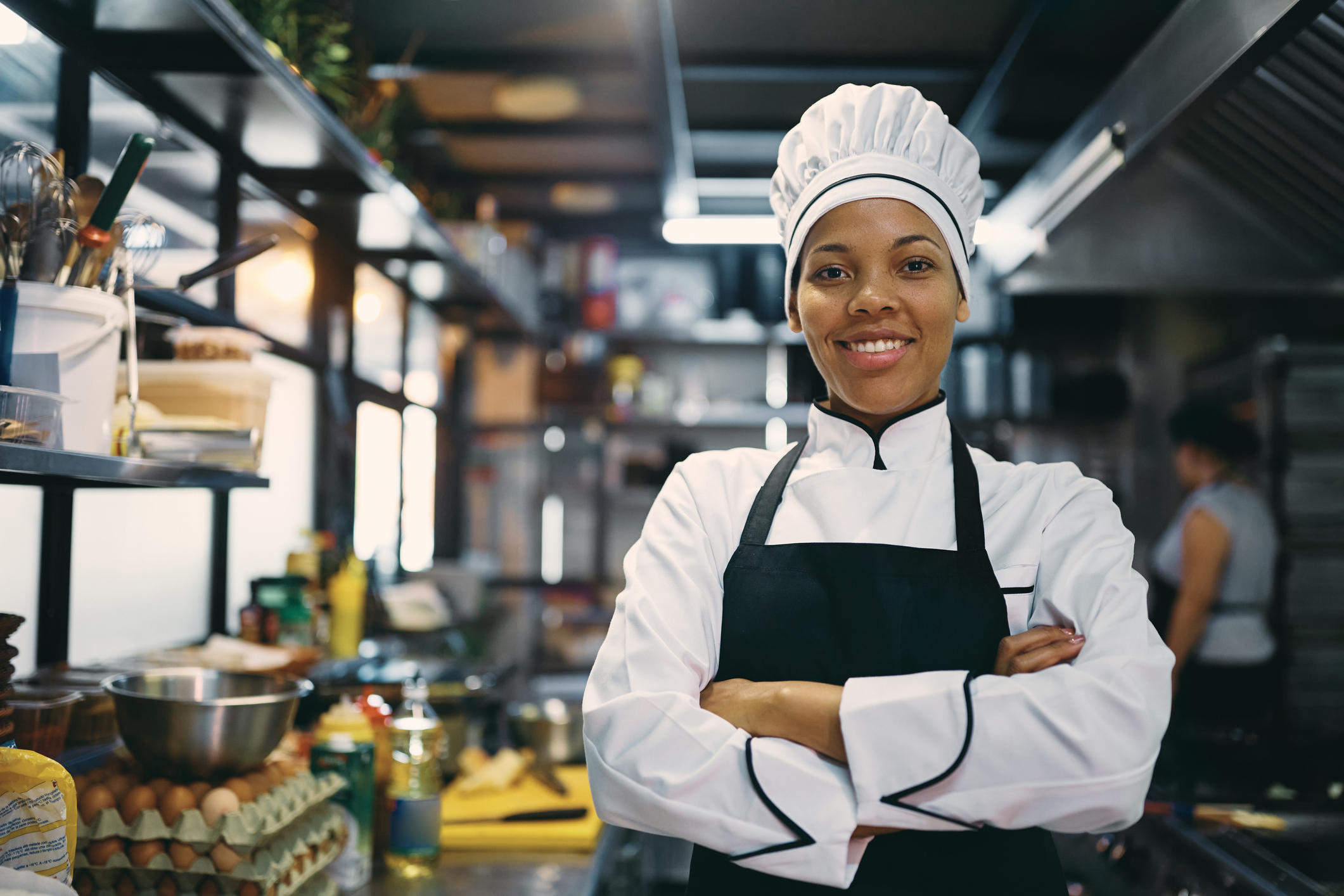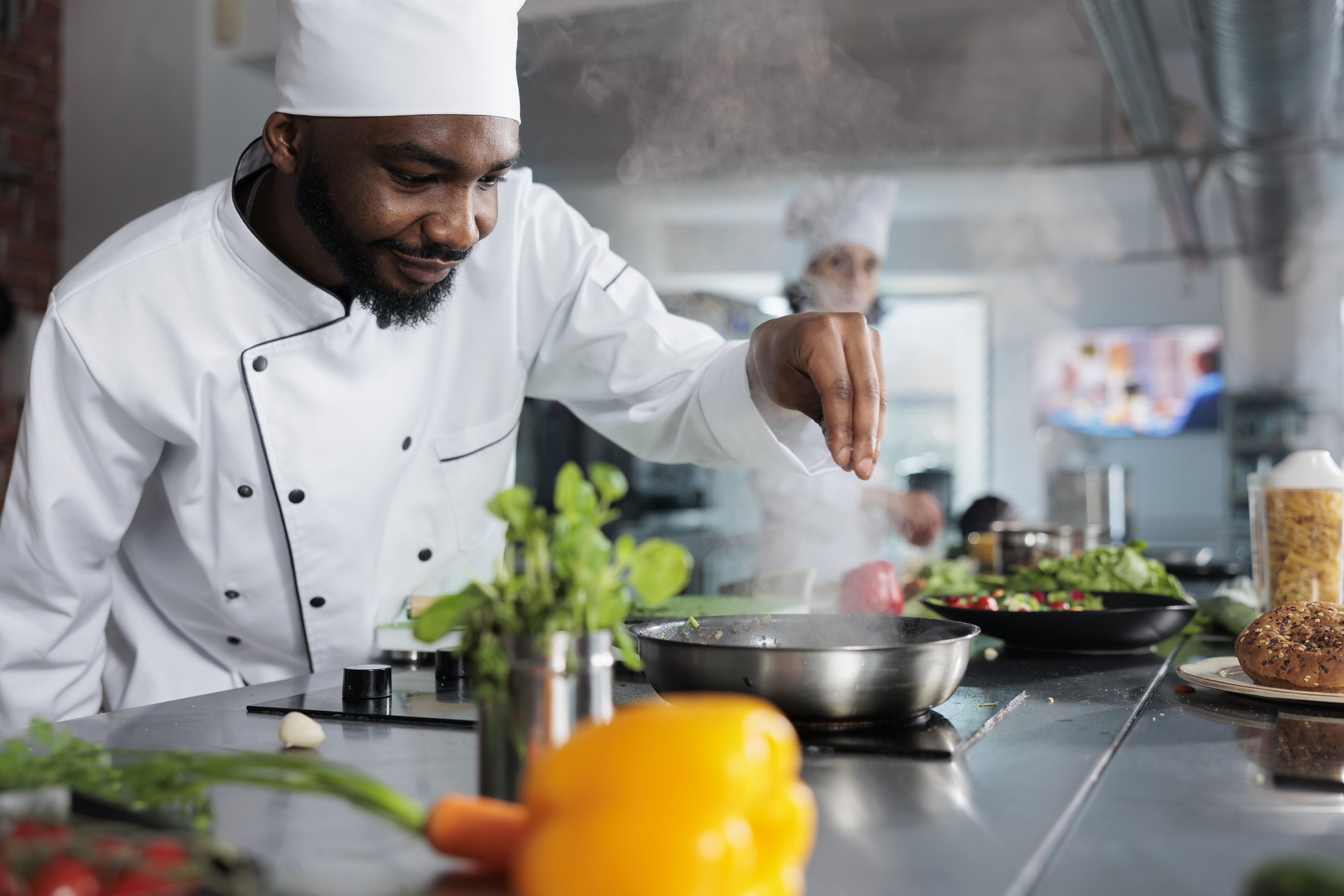 Why Choose TSC Associates?
Start your Food Handler training in Florida with TSC Associates, the premier training and risk management firm. With over 125 years of combined experience in the food service industry and 95 years of combined ServSafe training, you can trust that we will provide the best food safety instruction. All of our instructors are Certified ServSafe Instructors/Proctors with years of training experience, so you can rest assured your staff will receive excellent training. Our goal is to provide food safety education that not only meets state requirements but also gives the operator the tools needed to run a safe and inviting establishment.
Private Class Information
TSC Associates LLC offers private classes for establishments in need of Florida SafeStaff Food Handler Training. Our Certified ServSafe Instructors/Proctors make class engaging and interactive to ensure each attendee leaves with the skills and knowledge needed to handle food safely and comply with state and local regulations. If you would like more information about our private classes, please fill out the form here and our team will be in touch shortly.
Food Handlers Regulatory Requirements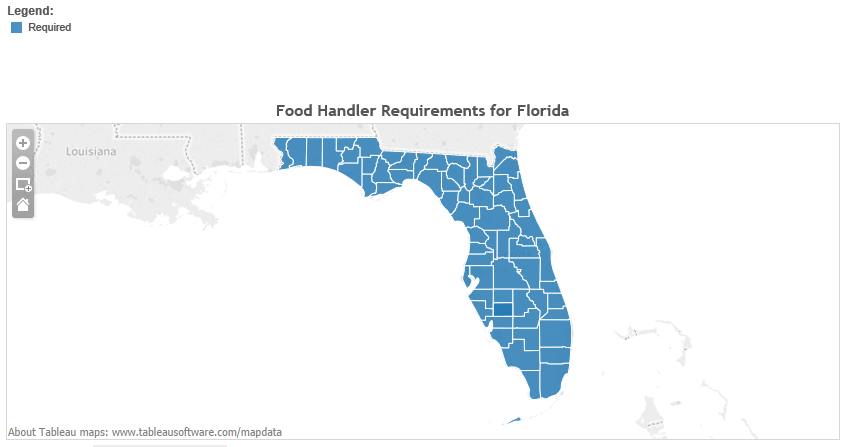 Florida requires all food service workers be trained in food safety. This is a state-wide requirement. (This training is primarily for wait staff, bartenders, cooks, dishwashers, etc.. Managers would take the ServSafe Managers Course.)
Food Managers Regulatory Requirements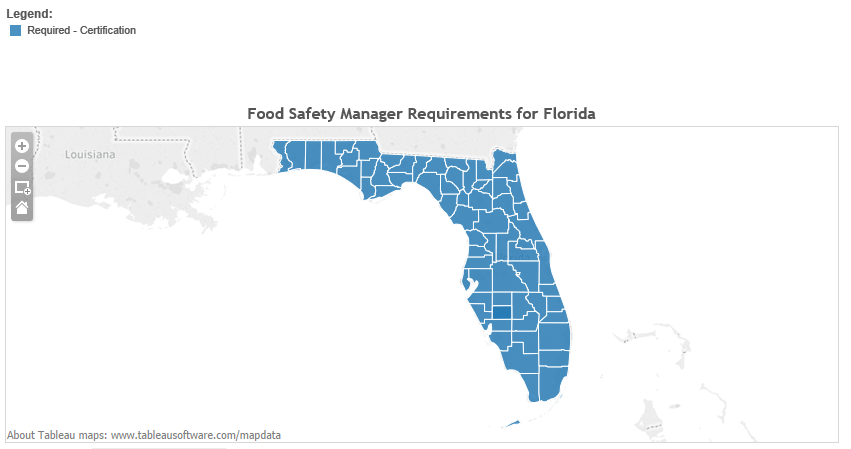 Minimum requirement – One Certified Food Protection Manager per establishment.