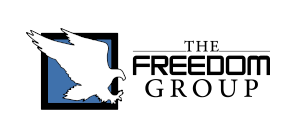 Are You Wasting a Ton of Time & Money on a Restaurant Point of Sale System That Doesn't Work Hard for You?
Do you have to call an 800# or send an email just to get support?
Do Support Contracts and Updates seem to get more expensive each year?
Do you want a dedicated support team that know you and your business personally?
If the answer is YES, then you need an all-inclusive Point of Sale System.
You'll get the powerful tools, training and support you need, All from people that truly care about your business.
Cloud Based POS
Stay up and running smoothly with secure and stable cloud-based software. With the included Cisco Meraki Cellular Backup, never have to worry about downtime due to internet issues.
Robust Reporting
Best in class reporting to give you the control you need. Access your reports anywhere you have an internet connection and on-the-go with the Reporting app on your smartphone.
Commercial Grade Hardware
Hardware built for the task and designed to last. With POS Bank all-in-one computers, Epson printers and Pax payment technology, you'll have hardware that works hard for you.
Online Ordering
Enable your customers to order right from your website and open the door to a huge new revenue source. Our experienced team will program a custom online menu for you that is fully integrated with the rest of your point-of-sale system, making it simple for your front-of-house staff to pull take-out orders and giving you all the data and reporting you need to improve revenue.
Online Review Management
Monitor your reviews and get alerts for new reviews across the seven most popular review sites, including Yelp, TripAdvisor, and Google, to protect your online reputation Stay connected when you're on the go with the free Business Dashboard mobile app.
Loyalty/Rewards
Our turnkey digital loyalty program is integrated with the checkout process and includes intuitive customer engagement tools to encourage repeat visits from your customers. Create custom rewards View transaction data to determine your ROI from loyal customers.
Gift Cards
Offer your customers gift cards that are fully branded with your business name, logo, and imagery. A great gift option for your customers during the holidays and all throughout the year. Cost of Gift Cards vary by quantity ordered.
Marketing Tools
Send targeted deals and marketing emails to different segments of your customer base, such as new, best, and lapsed customers.
Website
Get a modernized, no-hassle website that is mobile responsive so that it looks just as good on a phone as it does a computer. Your new site will also be SEO optimized to help you improve your discoverability online and control your online reputation.
Handheld Tablets
Perfect for table side ordering and contactless payments. Increase table turn and improve efficiency while providing an amazing customer experience.
Kitchen Display Systems
Customer Facing Display
Digital Reservations & waitlisting
DESIGNED TO INTEGRATE WITH THE SOFTWARE YOU LOVE
Get the Exceptional Concierge Level Support You Deserve!
When you need some help with the software…Well that where we shine the brightest.
Not a Big Box feel, but rather like walking into your local boutique and you're greeted by name at the door, they are happy you're there and happy to help you.
You see, our phones are answered live…no keypad needed. And answered by genuine people who care. It is our passion and the mission of our company to deliver an exceptional customer service experience every time, everyday.
– "We chose to work with Rick and The Freedom Group team because we felt that they truly cared about us and the success of our business. And for over 12 years, they have proved it."
– "Rick and his staff at the Freedom Group are first class professionals. Going above and beyond should be their slogan. I highly recommend this company for all your Point of Sale needs."
– "The Freedom Group is an outstanding company! Rick is very attentive and makes sure everything is taken care of for you. Anytime and anywhere he & his team is ready and prepared! One time we had an issue and had to call him so he came to the restaurant ON HIS BIRTHDAY!! I felt terrible, but he went out of his way for customer service!
– "If I could give them a 10 star rating you better know I would and absolutely recommend The Freedom Group to anyone considering a point of sale purchase with loyal business partners who take care of their customers!!"
– "I am very pleased with the service and quality of the system The Freedom Group Crew has installed for us. They have been great to work with and also very informative…
I highly recommend them!"
– "I could write a book about this company. We have been on a couple of POS systems. Not only has the system made my business run smoothly but the service that they provide if I have an issue is outstanding. I recommend anyone with a POS system to connect them."
We'd love to deliver this experience to you. As a valuable client of TSC, we've made easy for you to find out more. Simply fill out the form below and a client care representative will be in touch shortly.