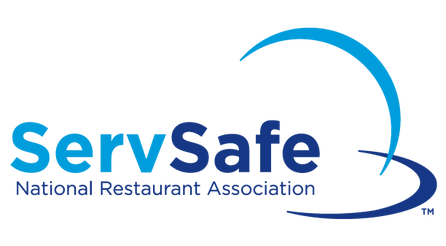 Registered ServSafe Proctor & Certified ServSafe Instructor
What We Offer
At TSC Associates LLC, we offer ServSafe courses and the certification exam. In Colorado, we offer remote courses that can be completed anywhere, any time!
We offer the remote ServSafe Food Manager Course for those who would like to prepare for the ServSafe Food Protection Manager Certificaiton Exam. Students will complete an interactive, easy-to-use online course that teaches critical principles such as personal hygiene, cross contamination, time and temperature, cleaning and sanitizing, and more. Students then have the option to complete the ServSafe Food Protection Manager's exam either at home or in a remote setting.
TSC is proud to offer other ServSafe courses including Food Handler training, as well as Allergens training. For those looking to complete Responsible Vendor training, we offer online TIPS and ServSafe Alcohol courses.
Do you need an in-person option for your staff? Contact us today to learn more about private classes!
Computer Requirements for Remote Food Manager Exam
Completing the ServSafe Food Manager course and exam online allows you to work at your own pace from the convenience and comfort of your own home. There are a few requirements for taking the ServSafe Food Manager exam online. You must have a working webcam/microphone and a private location. Chromebooks, mobile tablets, iPads, and phones are not supported. You can test your basic system for compatibility here. Please keep in mind our products are non-refundable.
Why Choose TSC Associates?
At TSC Associates LLC, we are committed to providing the highest quality training and risk management solutions for the food service industry. Our experienced instructors have completed the necessary steps to become Certified ServSafe Instructors/Proctors and approved ServSafe Alcohol Instructors/Proctors by the National Restaurant Association. We provide both remote online courses and exams, as well as private classes for the Colorado ServSafe certification.
We have a passion for what we do and strive to make the learning experience as enjoyable and educational as possible. With TSC Associates, you can rest assured that you are receiving the most up-to-date, comprehensive food safety training. Contact us today to find out more.