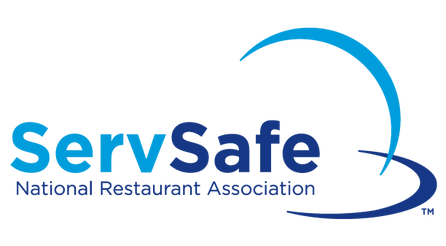 Registered ServSafe Proctor & Certified ServSafe Instructor
What We Offer
If you are looking for a comprehensive course on food safety to meet the local and state requirements, then TSC Associates LLC is for you. Our company offers flexible and comprehensive ServSafe courses that cover the needs of food service establishments.. Whether you need a remote online course and exam or private classes, we have the right solution.
As an approved ServSafe Training Partner, we are proud to offer online ServSafe courses and exams in Indiana. These ServSafe courses include Food Manager, Food Handler, or Allergens certification. We also offer TIPS Alcohol and ServSafe Alcohol online courses. No matter your training needs, TSC has you covered.
Computer Requirements for Remote Food Manager Exam
There are many benefits to taking our ServSafe courses in Indiana. We strive to equip individuals and companies with the skills, knowledge, and certification needed to handle food safely.
There are a few requirements for taking the ServSafe Food Manager exam online. You must have a working webcam/microphone and a private location. Chromebooks, mobile tablets, iPads, and phones are not supported. You can test your basic system for compatibility here. Please keep in mind our products are non-refundable.
Why Choose TSC Associates?
As National Restaurant Association-approved Certified ServSafe Instructors/Proctors and Certified ServSafe Alcohol Instructors/Proctors, we have the knowledge and experience necessary to provide comprehensive training. Our company is committed to helping individuals and companies in Indiana with their food safety and responsible alcohol service needs. We use the most up-to-date materials, technology, and testing methods to help you succeed.