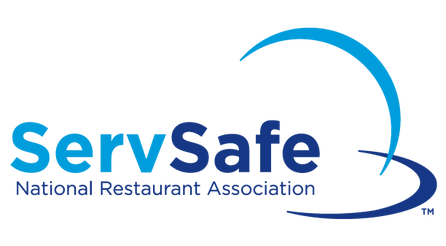 Registered ServSafe Proctor & Certified ServSafe Instructor
What We Offer
Ohio establishments looking to obtain ServSafe Certification have come to the right place! At TSC Associates LLC, we offer remote online courses and exams designed to help you become certified quickly and easily. We also offer private training classes for groups.
Our team of professionals is certified by the National Restaurant Association as Certified ServSafe Instructors/Proctors, as well as Certified ServSafe Alcohol Instructors/Proctors. We offer online ServSafe courses to Ohio, making it convenient to complete your training of choice at your convenience and at own pace. Whether you need Food Manager, Food Handler, or Allergens Certification, TSC has it all. We also offer TIPS and ServSafe Alcohol online courses.
TSC Associates can also provide private ServSafe classes upon request. These classes are instructor-led and tailored to your specific needs. Our private ServSafe Food Manager classes are engaging and interactive to ensure your staff gain the knowledge essential to keep your guests and employees safe. Contact us today to learn more!
With TSC Associates LLC, you'll receive a high-quality education in food and alcohol safety designed to help you and your staff stay safe and compliant. Get started today and become ServSafe certified in Ohio with TSC Associates LLC!
Computer Requirements for Remote Food Manager Exam
Completing the ServSafe Food Manager course and exam online allows you to work at your own pace from the convenience and comfort of your own home. There are a few requirements for taking the ServSafe Food Manager exam online. You must have a working webcam/microphone and a private location. Mobile tablets, iPads, Chromebooks, and phones are not supported. You can test your basic system for compatibility here. Please keep in mind our products are non-refundable.
Why Choose TSC Associates?
TSC Associates LLC is an approved provider of ServSafe training and certification. We are certified by the National Restaurant Association (NRA) to teach the ServSafe curriculum and proctor exams. Our priority is to ensure that our clients receive the highest quality training in food safety and risk management to ensure longevity of your establishment.